Financial Fitness Association
Created in 2004, Financial Fitness Association is a non-profit that helps members improve their financial well-being by advancing their financial literacy and managing resources effectively.
We are a mutual benefit corporation governed by a volunteer Board of Directors. We partner with a select number of organizations in order to better serve our membership.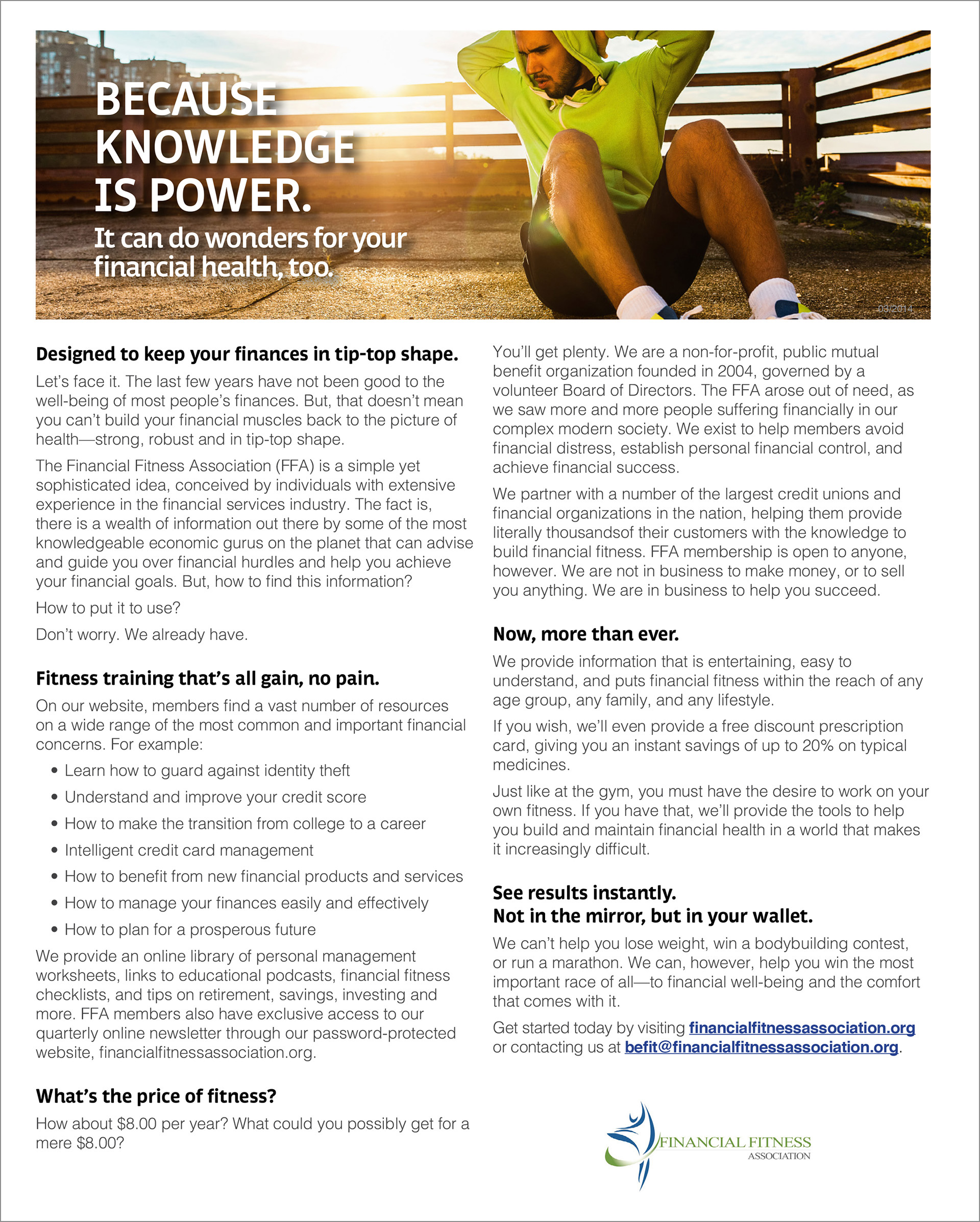 Vision:
To provide educational financial materials and tools that assist members in attaining financial fitness.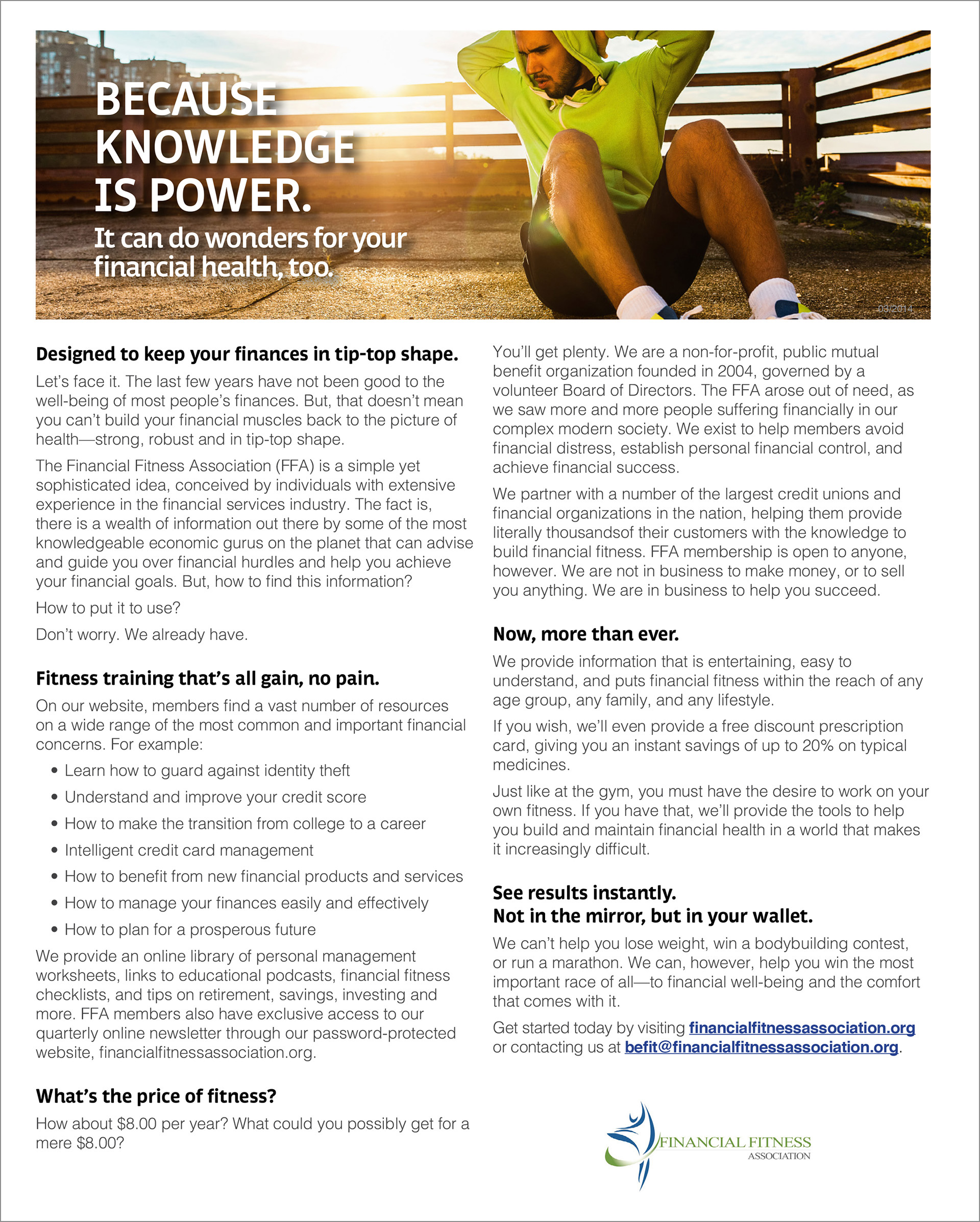 Mission:
Financial Fitness Association serves the mutual interest of our members by:
Encouraging members to become "financially fit" through thrift and savings;
Making members aware of current issues in the area of personal finances and money management;
Providing members with access to educational information and resources about financial issues through e-newsletters and websites;
Providing members with access to cost-saving member benefits and discounts.
Learn more about the management and board of directors.